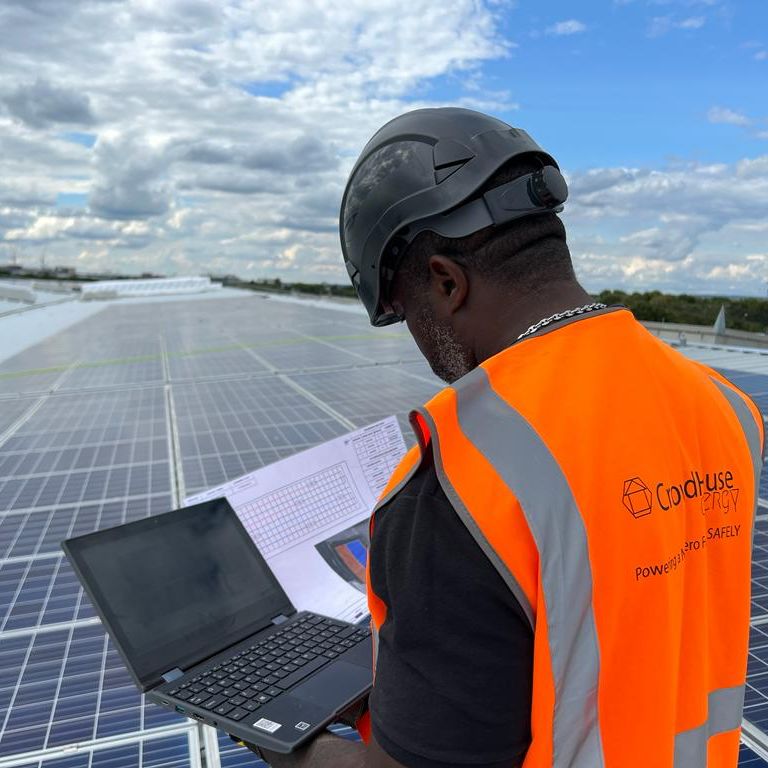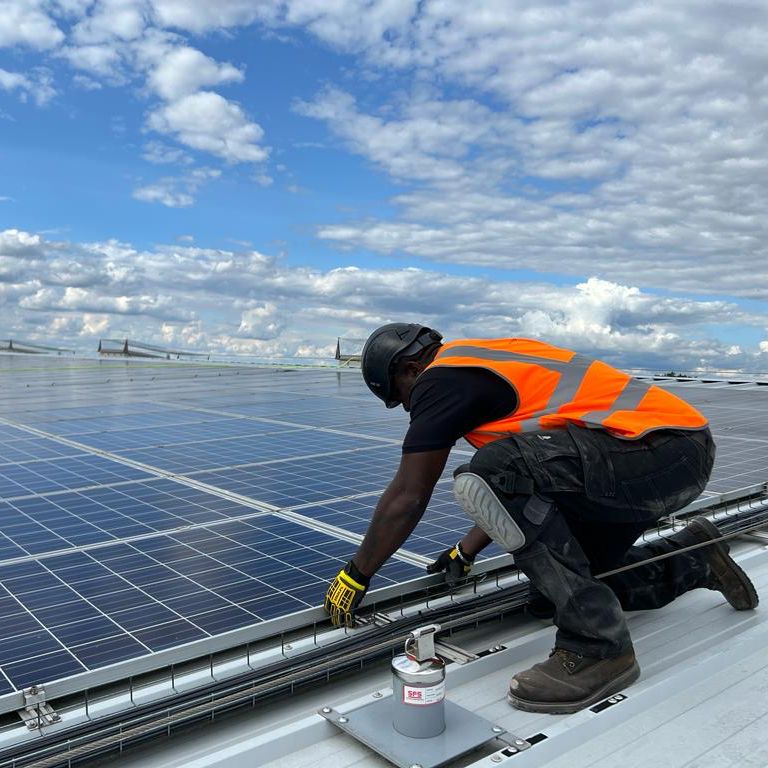 We help our clients navigate the entire project implementation process from drafting project programs and obtaining necessary consents, to procurement, mobilisation and management, ensuring compliance with regulation and established client led KPI's.
Our modelling and analysis can help identify immediate and long-term need through usage profiling, considering the EVCP as a standalone product or part of an integrated solution using our powerful Helios Volt© bifacial PV parking canopy and flexible energy storage systems to provide key charging infrastructure.
Carbon Reduction Measures
Our team of consultants will assist in modelling and determining the correct strategy for your business, through critical thinking and analysis we strive to provide guidance that will help achieve wholesale carbon reduction with the strongest possible business case.
Using our technology and utilising expertise from our partners at Siemens we can group together interconnected loads and distribute energy resources to a single controllable entity through private localised gridding.
Our Dedicated Relationship and Design teams can bring together both high level and comprehensive feasibility studies to better illustrate what systems can be used to benefit your business's energy needs.
Our professional fitting team have over 15 years of experience fitting an array of solar PV roof systems of varying sizes and complexity. Using the best and latest technology, we can help use spare land to generate renewable energy using specialised mounted solar array, providing impressive returns and short paybacks.
Helios Volt® can transform your carpark into a clean energy generator for the next 30 years and beyond utilising the worlds most powerful Hypernova™️ modules. We offer a turnkey project delivery service and linear power warranties assuring system yields that leave our competitors behind.
Thanks to the accessibility of ESS in recent years, we offer bespoke solutions to storing your systems surplus energy, including partnering with some of the most innovative any storage companies, providing energy security and reducing overall grid dependancy.
We work closely with finance providers to cater to every need, whether its finance, Lease agreements or PPA's, we have a solution to help you access energy generation equipment.
ESOS – We work closely with our partners at Envantage to help with Carbon Neutrality, Greenhouse Gas Quantification, Energy Audits, ISO Energy Management Standards reporting.
Our planning and design teams are here to help you navigate DNO applications, grid studies, saving you time and money.
Our site survey and design team are on hand to help navigate everything from roof, topographical and electrical surveys and much more.
Working largely in the mass transportation sector we can help identify areas of consideration for those potentially affected by glint and glare from PV arrays such as Pilots, Air Traffic Control towers and Rail Networks.
Our design team, along with our in-house planning consultants, can assist you with all your planning requirement from high level RAG assessments, pre apps, public consultations and planning application.