Our CrowdHouse Energy Team
Our passionate and diverse team of like-minded individuals share a vision of helping Britain achieve Net Zero.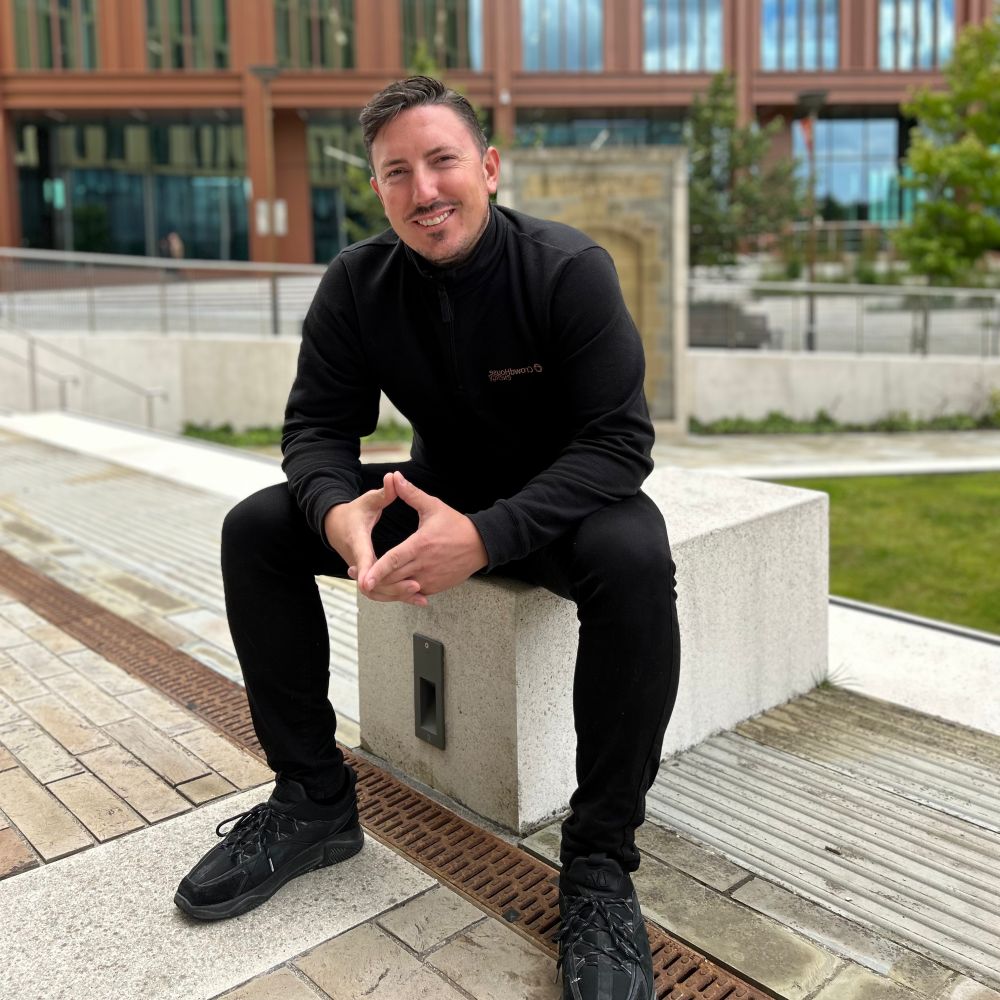 Richard Blackwell
CEO & Co-Founder
Richard is CrowdHouse Energy's Chief Executive Officer and Co-Founder, leading the company in creating new and exciting solutions to help businesses, and public bodies, to achieve their ambitious net-zero targets.
Richard's 15+ years of leadership experience include the delivery of varied large-scale construction projects. Previous roles Richard has served in include Project Director and Freelance Construction Manager for various south-east based construction firms. With this, he brings a wealth of knowledge on project delivery.
Along with his father and Co-Founder Douglas, they have sought to create a powerful, renewable energy solution to address the growing threat of climate change, and energy market volatility. Helios Volt®, a solar parking canopy designed to turn existing parking facilities into clean energy generators using the best Bifacial technology on the market, providing an abundance of green electricity whilst reducing scope 2 emissions and improving local air quality.
Leading a diverse and inclusive group of young, like-minded individuals, Richard and his team are building a global business that nurtures young talent to help power a net zero future.
Email: richard@che-uk.com
Phone: 0191 580 8009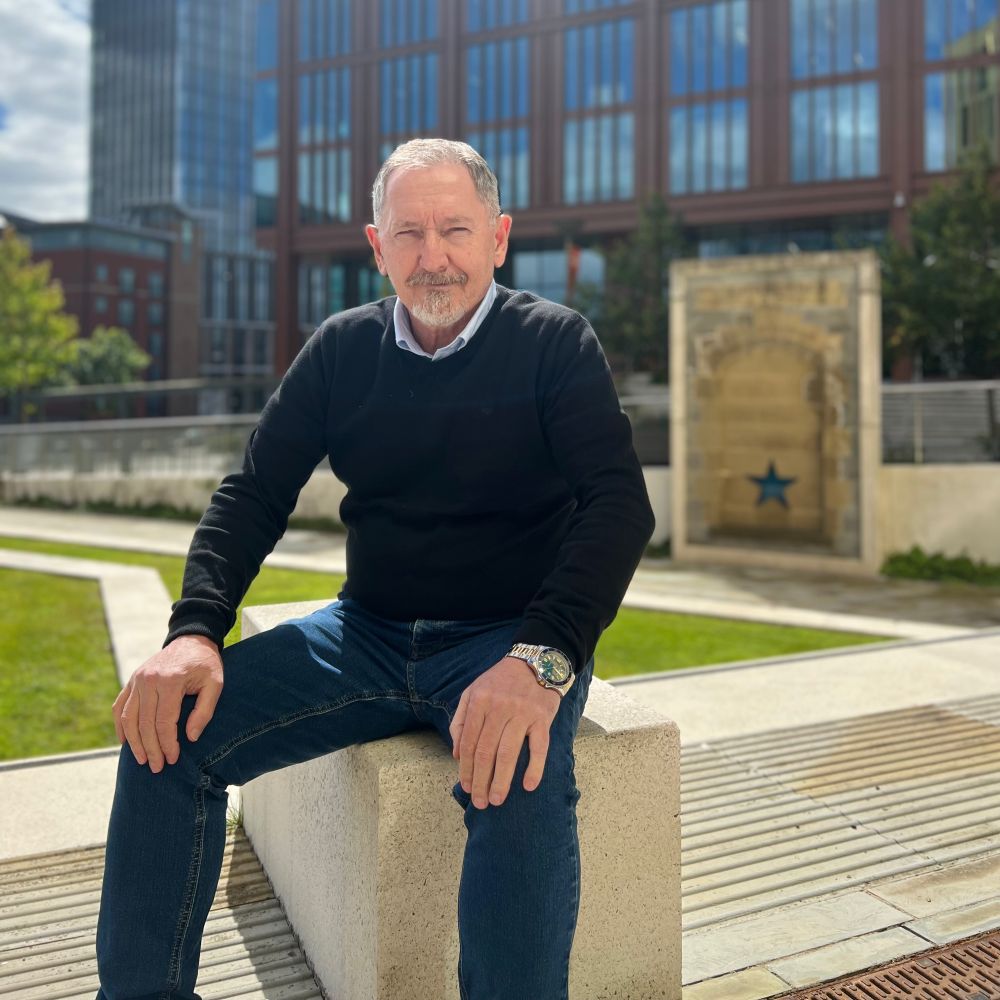 Douglas Blackwell
Business Development Officer & Co-founder
Douglas is CrowdHouse Energy's Business Development Officer Co-Founder, who with Richard helps lead the company in designing new methodologies and ideas for producing clean energy systems for customers.
Douglas brings expertise in the renewable energy sector like no other with over 35 years of experience. Douglas recognised the potential of developing renewable energy solutions from early in his career working on developing plant-based oil blends for biofuels.
In the last 15+ years, Douglas has shifted his focus to the world of renewable technology where he has been crucial in the development of our Patent Applied Helios Volt® system.
Email: douglas@che-uk.com
Phone: 0207 112 51 58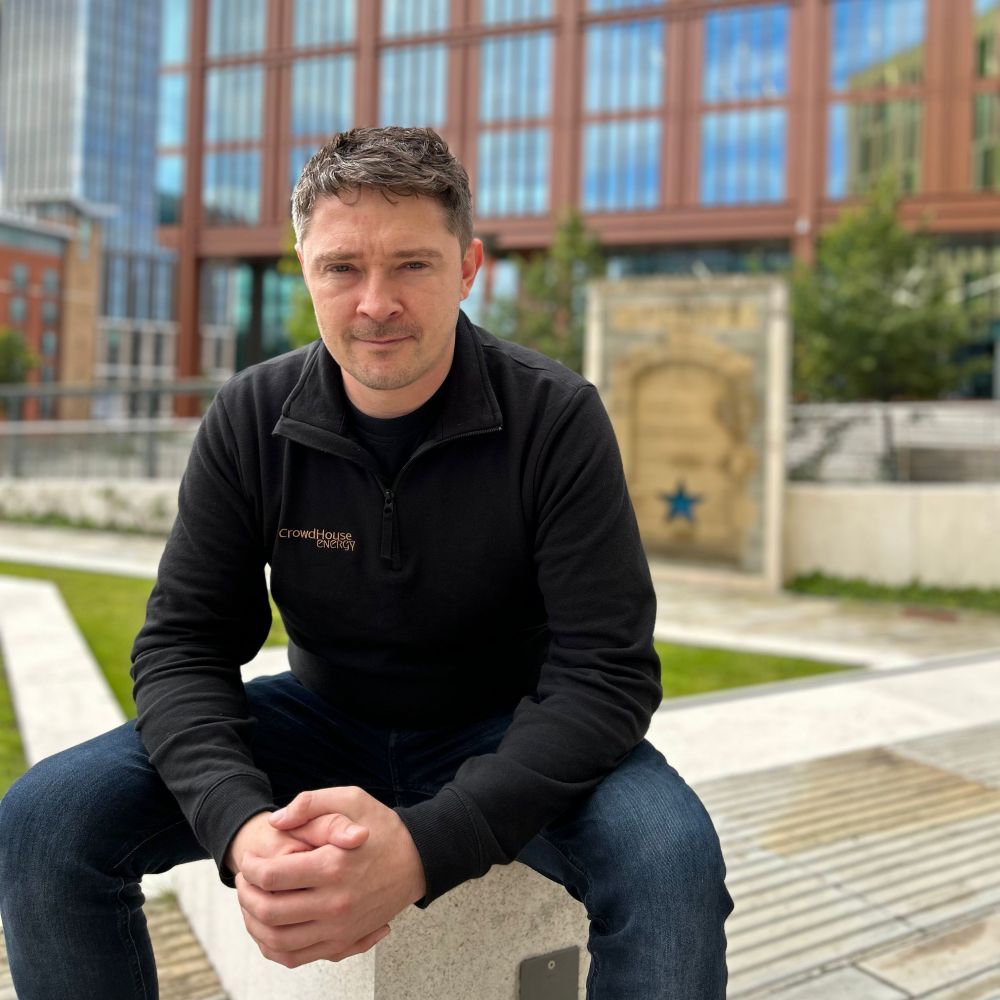 Matthew Blackwell
Senior Relationship Manager
Matthew is our Senior Relationship Manager, bringing two decades of experience in customer acquisition and managing client relations.
Matthew has a long track record working in the Energy, Insurance and Renewable sectors, developing sales strategies and directly training 50+ sales staff. Thanks to this experience in he is now heavily involved in creating and managing targeted marketing campaigns and elevating CrowdHouse Energy to new clients while maintaining strong relations with current clients.
Matthews' expertise in connecting CrowdHouse Energy to new customers, partners and investors has allowed the company has helped accelerate the company's growth. His firm commitment to helping businesses find new ways to secure future energy needs while saving them money, and cutting carbon emissions, has made him a trusted name among both the Public and Private sectors.
Email: matthew@che-uk.com
Phone: 0191 580 8009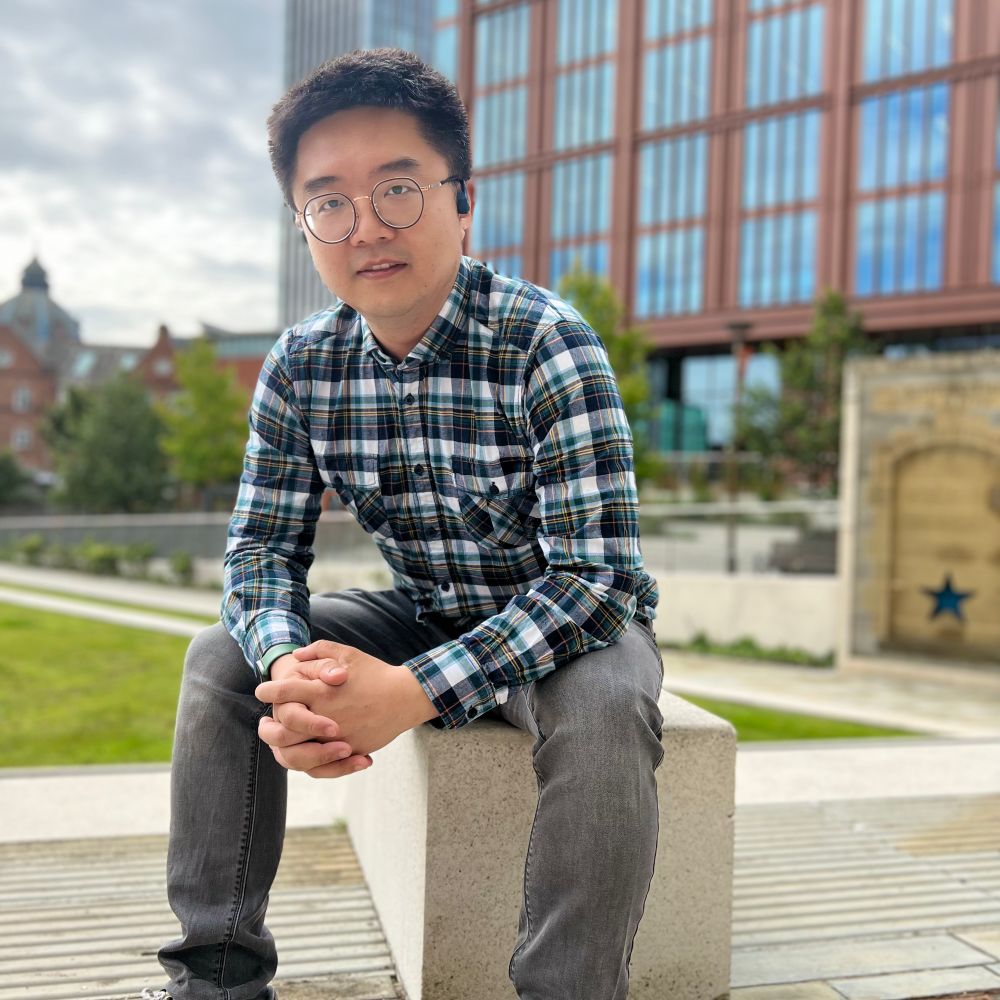 Dr Fangbo Liu
Senior Technical Manager
Dr Fangbo Liu is CrowdHouse Energy's Senior Technical Manager. With a Ph.D. in Electrical Engineering from Newcastle University he oversees the intricate PV designs for our installation teams, from small-scale commercial to utility-scale systems ensuring complete safety and deliverability to our clients.
He started his career as a design engineer assisting with filing DNO and planning applications along with producing technical drawings for rooftop installations.
Thanks to his wealth of knowledge and experience he has been instrumental in the development of our flagship product Helios Volt® ensuring the system will be delivered to the highest standard to our Clients.
Email: fangbo@che-uk.com
Phone: 0191 580 8009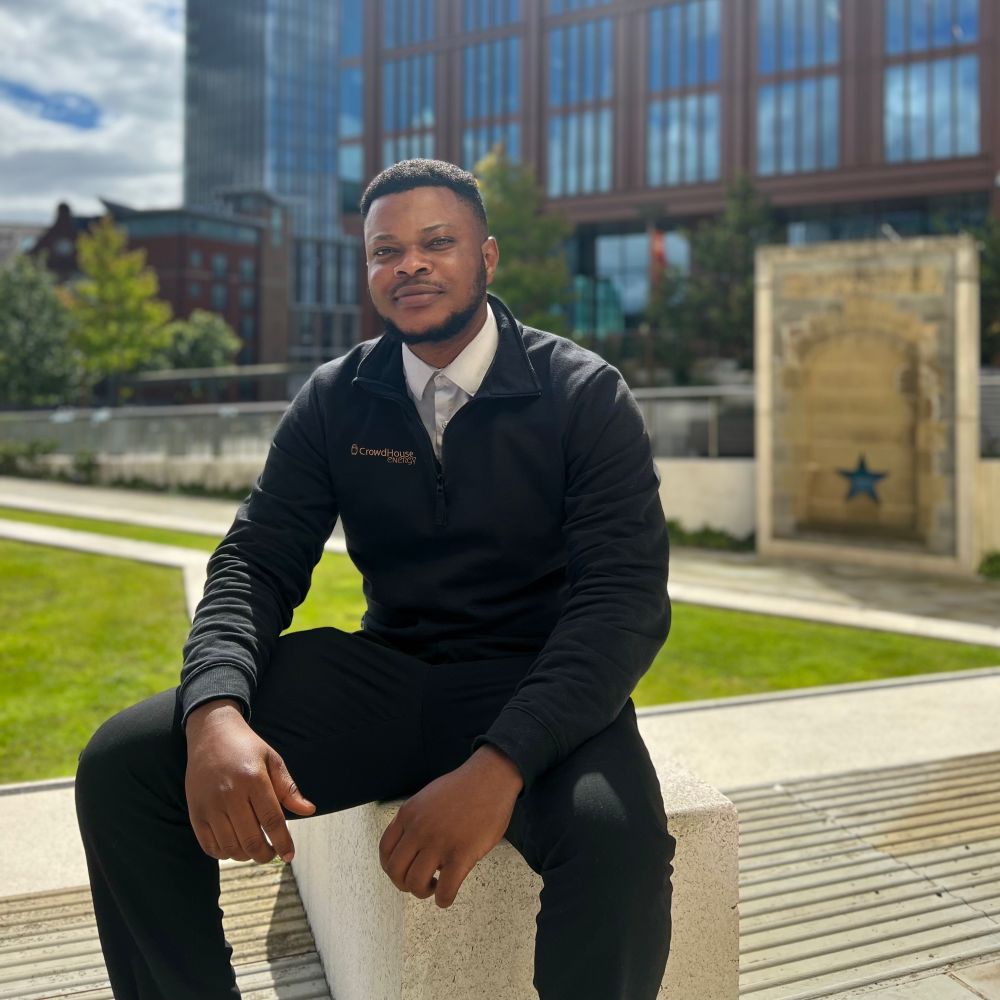 Gbolahan Obelawa
Project Manager
'Obe' is one of our dedicated Project Managers, he plays a key role in the delivery of projects. Helping manage expectations and working to strict deadlines.
Thanks to his previous experience in the construction sector, he has quickly developed as a quick thinker and reliable member of staff for both CrowdHouse Energy and the Clients he represents on a day-to-day basis.
Obe is now heavily involved in the delivery of our ongoing initial orders of Helios Volt®. His critical thinking on a projects entirety has helped us develop new processes in the delivery of our systems.
Email: gbolahan@che-uk.com
Phone: 0191 580 8009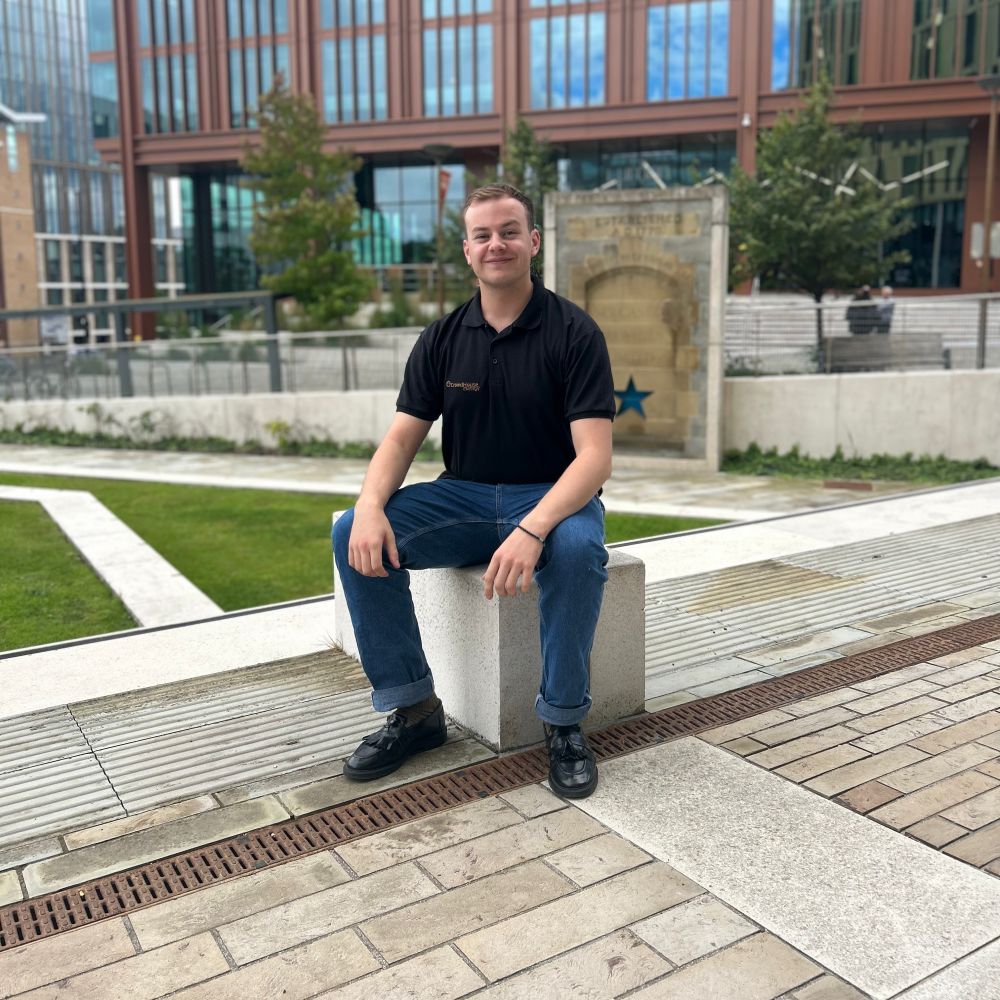 George Herepath
Engagement and Marketing Manager
George is CrowdHouse Energy's Engagement and Marketing Manager, a recent History undergraduate from Newcastle University, whose background in research has allowed him to quickly adapt to the world of marketing. He manages the company's social media pages, website, graphics, brand development, and market research, pushing CrowdHouse Energy into new digital spaces and platforms.
Before joining CrowdHouse Energy, George was a social media content creator, creating short format videos for Instagram Reels, Facebook, and YouTube focusing on capturing and engaging prospective customers. Taking this experience into the renewable sector, he highlights the important technological developments happening in the company and the wider industry.
Email: george@che-uk.com
Phone: 0191 580 8009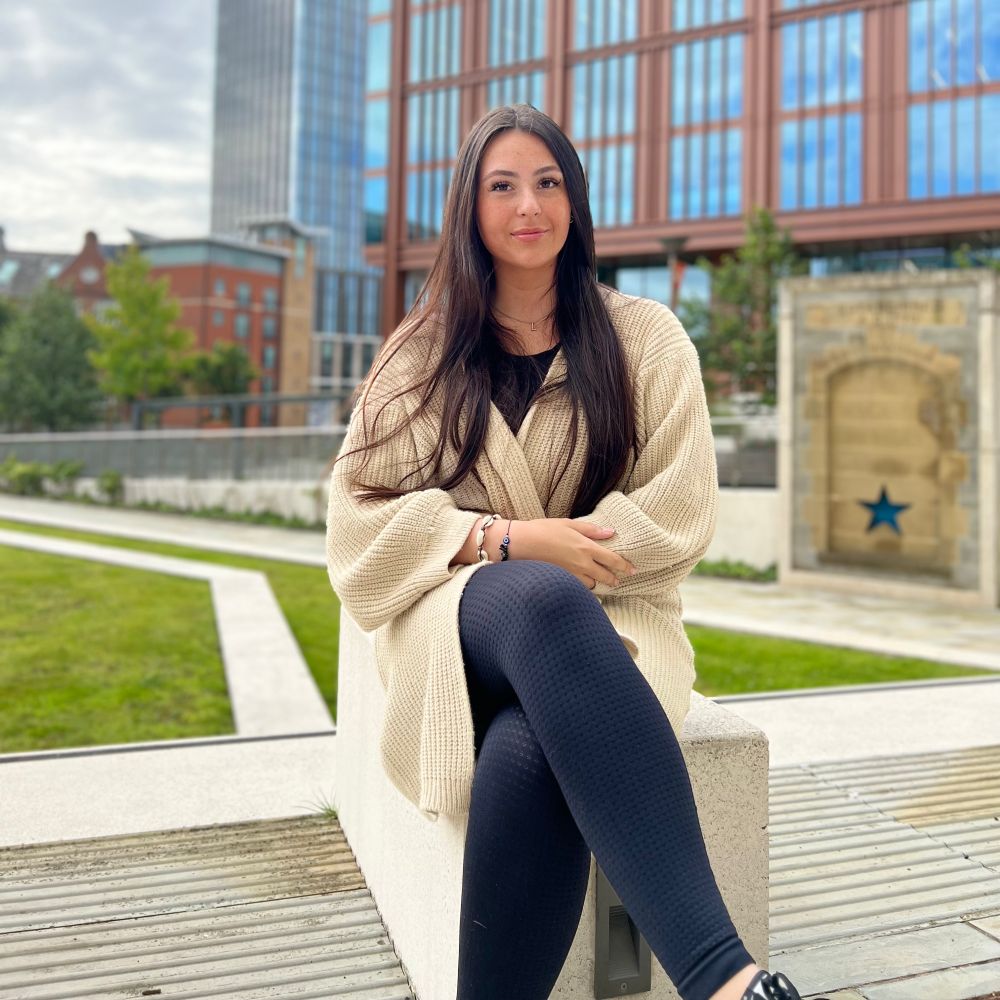 Lily Marshall
Business Support Assistant
Lily is CrowdHouse Energy's Business Support Assistant managing the day-to-day operations of the office. She is the initial point of contact for company inquiries. She also maintains all staff records and the company account from organising payslips to travel expenses.
She is currently studying a Business Administration and Project Management apprenticeship at Springboard. After she finishes her studies, she will come out with a Level 3 apprenticeship and invaluable experience working directly under Senior Management for a rapidly expanding company like CrowdHouse Energy.
After her apprenticeship is finished, Lily is focused on developing her skills further taking on an Office Manager role, helping support our staff and clients on various levels.
Tarun Jindal
International Business Manager
Tarun is CrowdHouse Energy's International Business Manager conducting foreign market research, identifying strategic shipping routes, adherence to export regulations, along developing market and business strategies.
He has a wealth of experience in managing and expanding global operations for a wide range of businesses within the Energy, Manufacturing, and Financial Services sectors. His expertise in this field has been developed with previous positions as IT Manager, Operations Manager, Project Manager, and lead Consultant.
The important research Tarun carries out aims to make CrowdHouse Energy a market leader in providing Net Zero solutions for the renewable energy sector in Europe and further afield. He's crucial in developing our business model that aims to expand the company as a manufacturing powerhouse for the Northeast, providing crucial green manufacturing jobs and supporting local communities.
Email: tarun@che-uk.com
Phone: 0191 580 8009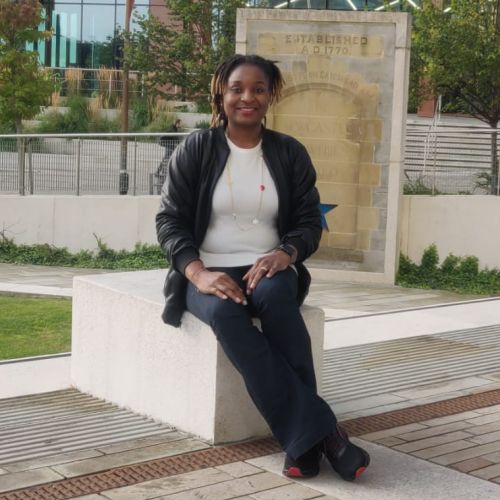 Roseline Nkanta
Operations Manager
Roseline is the Operations Manager at CrowdHouse Energy and has over 15 years of experience in diverse sectors, marked by a proven track record of operational excellence. She is a seasoned professional passionate about driving growth, sustainability, and innovation.
With a background spanning business development, project management, and strategy, Roseline's journey has taken her across various sectors, honing her expertise in each domain. Her prior experience in leading high-performing teams and leadership roles has collectively shaped her into a well-rounded and dynamic professional.
As the Operations Manager at CrowdHouse Energy, she is entrusted with developing and executing strategic plans to drive the company's growth and expansion objectives. Her leadership extends to overseeing day-to-day operations, where her focus on efficiency, quality, and profitability ensures operational excellence.
Roseline is dedicated to continuous improvement, relentlessly optimizing operational processes for enhanced efficiency and effectiveness. She excels at identifying and mitigating operational risks to minimize their impact, all while ensuring strict compliance with industry standards, regulations, and best practices.
As an Operations Manager, Roseline is not only driving the operational excellence of CrowdHouse Energy but also spearheading its commitment to growth, sustainability, and innovation.
Email: roseline@che-uk.com
Phone: 0191 580 8009